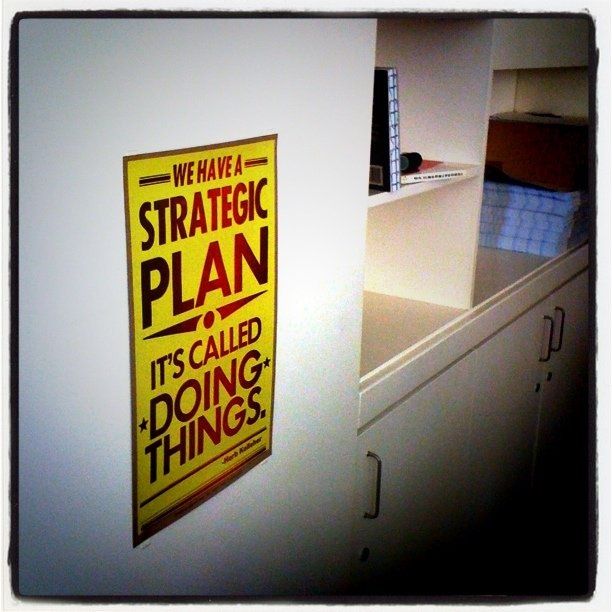 I am honored to have recently joined the coaching team of EOS Worldwide.  My job is to support and counsel other EOS® Implementers who, like myself, have chosen EOS as the best system to build their business coaching practices on.
In one of my first coaching conversations, Jack Tankersley of Meritage Funds in Denver, CO said something so powerful I've had it on my mind ever since.  Jack is in private equity, and he asked me if I knew why he'd been attracted to this community.  I will never forget his answer:
"Ken, I've helped grow companies for over 35 years, and I've had perhaps a hundred of them exit and sell for really big numbers. In fact, seven of them exited at over a billion dollars market value.  Why didn't the others exit for that price?  I searched for the answer for years.  They'd all had a good strategy.  The difference, I finally found, was most often in the execution of the strategy."
Executing a strategic plan
If you google "executing a strategic plan," you will find a host of articles listing the steps or key components involved in execution.  There's a lot of variation in the way people describe the steps and which aspects they choose to highlight, but they all boil down to the same few points in this article from Entrepreneur and this one from Forbes:
Set clear priorities

 

Collect and analyze data

 

Keep a rhythm to meetings

 

Evaluate the strategy

 

Strengthen accountability for results and behaviors

 

Build an employee population that acts like owners

 
Getting good at all these practices takes time and persistent effort – it doesn't happen overnight.  Finding out howto get good at these takes even more time and work.
If that's something you want to pursue, you can spend hours online researching each of these bullet points, finding out which books you need to read, asking for and evaluating other people's advice, then trying to get the rest of your team on board with what you're trying to do (which may require a whole other research project in itself)…
And the list goes on.  It is a daunting task that leads many people to give up in frustration and confusion amidst an overwhelming sea of information.  The good news is there's a much simpler way to go about it, and there is one book that serves as a guide to the process.
The missing piece
The process is EOS, and the book is TRACTION, the #1 best-seller on Amazon for business and organizational learning.  This book will show you that to execute your strategy, you need only focus on six things in your business; they are the components of The EOS Model™:
EOS is perfect strategy execution in a box.  It tells you exactly what to do with each of these components to develop a great strategic plan, build the kind of workforce you need to execute it, and make it all come together to propel your company toward its goals.
TRACTIONis not the only book you'll need to read, but EOS tells you which books you should read and at what point in the process you should read them.  It is a step-by-step plan for perfect strategy development and execution.
That's what attracted Jack Tankersley to our community.
"When I found EOS and read Traction, I realized that I'd found the missing piece.  Every company has a vision – a strategy.  Very few have execution – the traction and the healthy team to make the vision a reality.  Now all three of us in our group are EOS Implementers, and we make sure all our businesses run on EOS."

[caption id="attachment_1287" /> Jack Tankersley[/caption]
As Gino Wickman says in TRACTION, "Vision without traction is hallucination."  Without execution, even the greatest strategic plan isn't worth the paper it's printed on.
If you're hallucinating, you can stop.  There are 154 EOS Implementers who have collectively installed this system in over 3,000 companies, and we were all attracted to it for the same reason; because EOS truly is everything you need, all in one place.  Get the book or call one of us today.