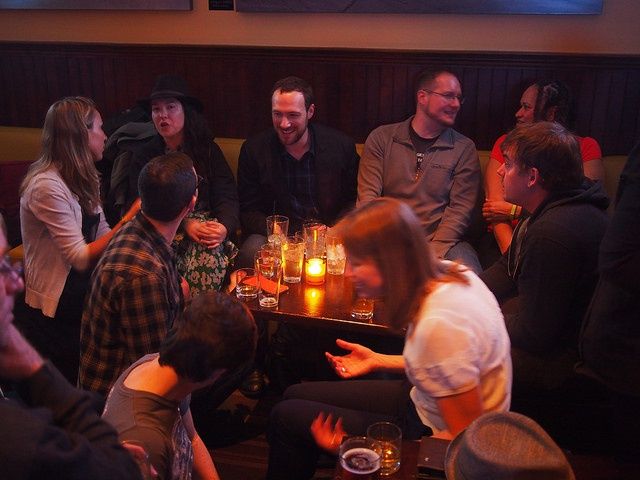 Oh. My. Gosh.  I can finally breathe!  I just finished four straight months of business planning for 2018.  No, it wasn't for my business; I've spent the last four months facilitating annual planning retreats for my clients.
I always spend most of October, November, December, and January meeting for 2 - 2 ½ days with each of my clients, helping them plan for their upcoming year.  It makes for a grueling travel schedule, but it's worth it.
Of all the sessions we do together during the year, clients tell me this is the best and the one their team gives the most positive feedback.  They say:
they leave feeling inspired, energized, and excited about going back to work and doing great things together;

 

they function better together as a team because they have forged deeper connections with one another; and

 

the effects are long-lasting because the way they see each another has fundamentally changed.

 
If your people don't report feeling this way after your planning sessions, perhaps its because you're leaving out a key element.
The missing ingredient in your annual planning?
If your annual planning consists of your team sitting around the conference room table in a long, tedious meeting, you're missing out.  Taking time to fellowship in a relaxed, casual setting builds a camaraderie that makes everything your team does at work easier.
The way we do it in EOS, the most powerful part of annual planning is team-building activities.  Some teams do parties at Topgolf or Dave & Buster's, or play pool or ping-pong, shoot sporting clays, or just simply gather around a fire or have dinner together.  What you do doesn't matter as long as it's something everyone can participate in.  The goal is to spend time together – away from the office– doing something other than business so you can get to know one another on a more personal level.
After an annual retreat where we do these actives, I regularly hear people say things like this:
"I didn't realize what a GREAT team we really have!  I've come to realize that this may be the best team I've ever worked on."
"Just having social time, I realized how much time we spend working together and how rarely we simply relax together.   I feel so much closer to everyone now."
"I was concerned beforehand about the team-building activities, but I found it one of the most rewarding parts of the entire retreat."
"I initially feared what in the world we'd find to talk about for two entire days.  But by the time it was over, we couldn't believe how quickly it had gone!"
"We've actually made a HUGE amount of progress as a company and a leadership team since we started this process.   Looking back, I see that while we still have a way to go, we've come so very far already."
"It's comforting to know we have a vision, a plan, and the people to get there, and now we can focus on entering the year with excitement."
Does it feel this way at your company this new year?  It's not too late to make it happen.  If you have the right people on your team, taking time now to knit them closer together will pay big dividends the rest of the year.