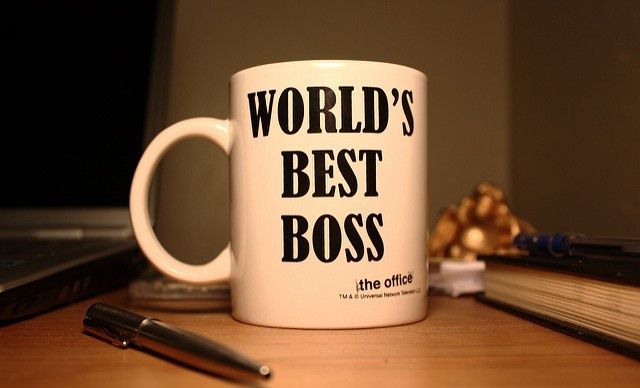 Being a boss is tough, especially when it comes to relating to your people.  It's always a challenge to connect with employees since you have to be their boss and not their buddy.  If you rise through the ranks, it can be very difficult to transition to a new way of relating to your former co-workers.  If you come in from the outside, your challenges in connecting manifest in other ways.
developing healthy relationships with the people you're responsible for leading is crucial to your success as a manager because without it, there's no way to get the best performance from your team.
The keys to being a good boss can be hard to pick up.  If it weren't so, there wouldn't be so many people who go through their entire careers being a nightmare to work for!  The good news is that if you don't want to be that guy (or gal), you don't have to be.  Help is on the way in the form of a new book entitled How to Be a Great Boss by Gino Wickman and Rene Boer.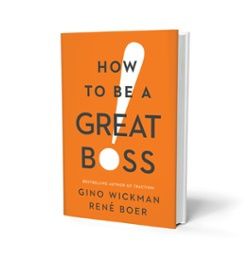 Whether you are brand new to management or you have been in it for years and still aren't the kind of leader you want to be, this book will help you figure out how to be the kind of boss people want to do their best for by showing you exactly how to do "LMA":  Lead, Manage, and hold people Accountable.
This book will teach you why you can't make someone be accountable, why leadership and management are not the same skills, but are equally important, and how you can use those skills to develop accountability from your people.
You'll also learn:
The five leadership practices and five management practices of all great bosses

How to surround yourself with great people

How to make more effective use of your time

How to create accountability

How to develop productive, relationships with each of your people

How to deal with direct reports who don't meet your expectations
How to Be a Great Boss comes out on September 13, 2016, but you can pre-order it now on Amazon.  If you hate to wait, you can also download a free Chapter and get a head start now on becoming the kind of leader who brings out the best in your team.